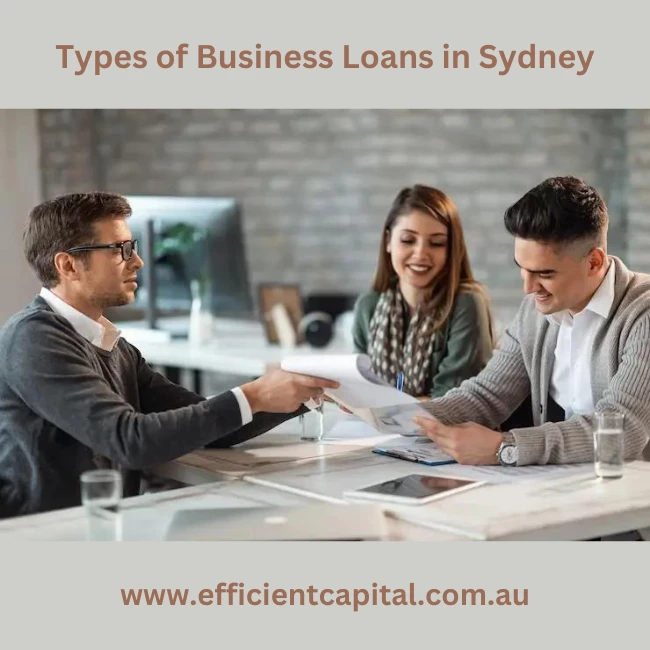 Types of Business Loans in Sydney
A lively urban centre, Sydney hosts a thriving and multifaceted business community with entrepreneurs and owners driving innovation and growth in various industries. However, with so many opportunities to start and grow a business in this dynamic city, securing the funding necessary to make your dreams a reality can be challenging. That's where business loans come in. Whether you're looking to start a new venture, expand an existing one, or improve your cash flow, business loans in Sydney can provide the financing you need to make your business flourish.
Variety of Business Loans in Sydney
Starting, operating, or growing a business in the city requires money, and obtaining a business loan is crucial to acquiring the necessary funds to enhance the business. Based on the needs of your company, there are different types of business loans in Sydney to cater to your needs.
Business Line of Credit
A business overdraft is a form of credit often linked to your business account, which you can utilise to make payments or cover expenses when your account lacks sufficient funds. To keep the overdraft/credit line within the approved limit, you can repay it with any funds deposited back into the account. Typically, interest is charged only on the amount used, not the total credit limit. These types of business loans in Sydney are commonly employed to alleviate cash flow difficulties by providing funds to cover expenditures, such as buying inventory and paying bills and wages, until you receive payment from your customers.
Low Doc Business Loan
If you are unable to produce financial statements and evidence of income from the last two years, you may consider applying for low-doc or no-doc loan business loans in Sydney to meet your financing requirements. These loans are supported by residential property and are an option for those who cannot provide proof of income.
Business Equity
Business equity as a loan is a type of funding that allows owners to borrow money using their ownership stake in the business or their personal assets, such as residential or commercial property, as collateral. The loan amount is based on the equity value of the assets used as security. These types of business loans in Sydney can be structured as a term loan or line of credit, and the interest rates are generally lower than those of unsecured loans, as they are backed by collateral.
Finance Lease
A lease, or a finance lease, is an arrangement where you are permitted to use an asset, such as a car, machinery, or equipment, for a predetermined duration. The lender purchases the asset on your behalf and rents it for a specific period specified in the lease contract. At the end of the lease term, you must return the item and pay the remaining value, sometimes referred to as a residual value or balloon payment.
Obtaining business loans in Sydney can be essential for entrepreneurs and business owners looking to start, expand or stabilise their businesses. With several types of business loans available, it's crucial to determine which type best suits your specific needs and financial situation. Regardless of the type of business loan you choose, it's essential to carefully consider the terms, interest rates and fees associated with the loan to ensure that you're making a wise investment in your business' future.
We at Efficient Capital can help you on your journey to achieving business success. By understanding your financial background, we will cater to your required needs and help you get the best business loans in Sydney. Contact us to learn more.