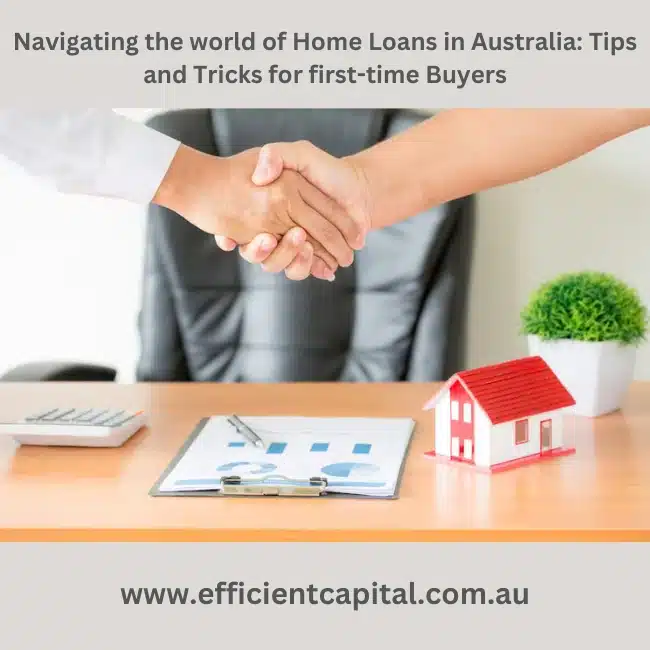 Navigating the world of Home Loans in Australia: Tips and Tricks for first-time Buyers
Purchasing a home is a significant milestone for many Australians, and for first-time buyers, it can be both an exciting and overwhelming experience. It can be challenging to pay money upfront to purchase a home. Hence, applying for a home loan is a wise option. If you are a first-time home buyer, you will need extra guidance to secure the right home loan. With numerous lenders and loan options available, it's essential to navigate this landscape wisely.
In this article, we will provide valuable tips and tricks to help first-time buyers find the best home loans in Australia.
Analyse your Finances Thoroughly
Before you begin to apply for your home loan, it is important to analyse your financial position. Determine how much you can afford to borrow by evaluating your income, savings, and monthly expenses. Use online calculators to estimate your borrowing capacity and to understand your potential monthly repayments. This knowledge will guide you in selecting a loan that aligns with your financial goals.
Study Different Types of Home Loans
There is no dearth of different types of home loans in Australia. The most common options include variable-rate loans, fixed-rate loans, split loans, and interest-only loans. Each loan type has its advantages and disadvantages, so it's essential to understand how they work and determine which suits your circumstances best.
Research Different Interest Rates and Loan Features
While interest rates are a crucial factor in selecting a home loan, it's equally important to consider the loan's features. Look for features such as an offset account, a redraw facility, repayment flexibility, and the ability to make additional repayments without penalties. The best home loans in Australia often offer a balance of competitive interest rates and favorable loan features.
Obtain Pre-approval on Loan Application
Consider obtaining pre-approval before house hunting. Pre-approval provides an estimate of how much a lender is willing to lend you, giving you confidence during negotiations. When applying for a home loan, gather all necessary documentation, such as proof of income, employment details, identification, and bank statements, to streamline the application process.
Gain Valuable Information From Government Assistance Programs
Explore government assistance programs for first-time buyers, such as the First Home Owner Grant and stamp duty concessions. These initiatives can help reduce the financial burden of purchasing your first home. Research eligibility criteria and application procedures to avail of these benefits and secure the best home loan rates in Australia.
Review Your Loan Application
Once you have secured the best home loan in Australia, continue to monitor the market and review your loan periodically. Interest rates and loan products change over time, and refinancing may be an option to consider if it can provide you with better terms or savings. Stay informed about industry updates and consult a professional if unsure.
For first-time home buyers securing the best home loan in Australia can be challenging without proper guidance. By following these tips and tricks, first-time buyers can navigate the world of home loans confidently and make informed decisions. Reaching out to professionals and financial institutions will help you secure the best home loan rates Australia offers.
Financial Experts at Efficient Capital will be with you at every step of your journey to help you secure the best home loan rates Australia has to offer. To build your dream home with us, reach out to know more.