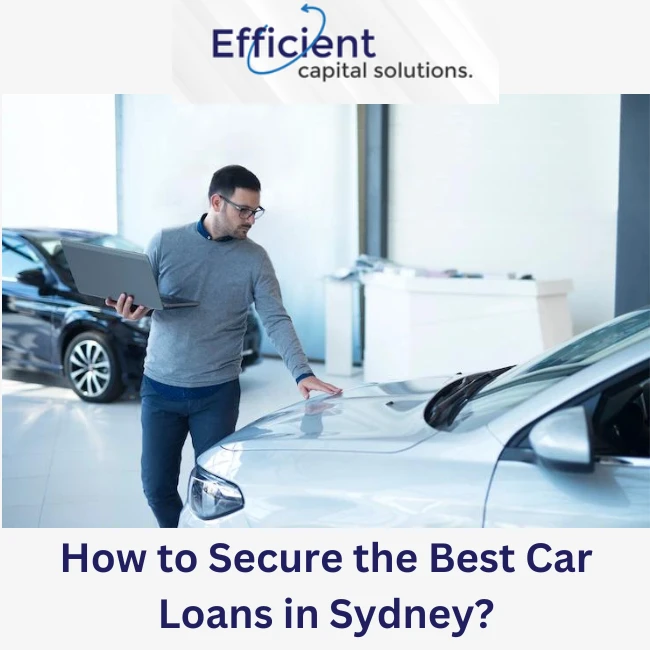 How To Secure the Best Car Loans in Sydney?
In the fast-paced world of Sydney, owning a car is nothing less than a necessity. It is the most accessible transport to take you in and around the city's bustling streets. And who doesn't wish to cruise around in their dream car feeling like a million bucks? However, the process of applying for a car loan can seem like a daunting process that makes you rethink your dreams. The stress of not knowing where and how to get the best car loans in Sydney without fully understanding it is scary, and we understand that. 
Therefore, in this article, let's list down a few ways to get the best car loans in Sydney so you can drive the car of your dreams. 
How to Secure the Best Car Loans in Sydney
Getting the best car loans in Sydney will get you closer to the car you have been eyeing. Here are a few ways to ease the process: 
Maintaining Your Credit Score
To get the best car loans in Sydney, you should keep track of your credit score and report it regularly. Maintaining a good credit score improves the chances of loan approval. Before applying for car loans, you can check your credit score and download your credit report online.
Understanding Your Budget Beforehand
To prepare for a loan application, determine your required maximum loan amount. This is an important step in the car loan application process that should not be overlooked. It allows you to understand the monthly instalment amounts better and devise a repayment strategy that fits your budget. Factors like age, assets and income determine your maximum loan amount. As a result, it is critical to confirm your eligibility for the loan amount you require from the lender.
Selecting the Correct Loan Tenure
A shorter car loan tenure can reduce your interest, whereas a longer term will do the opposite. Car loans typically have a maximum term of up to seven years. If you wish to pay your dues as soon as possible, you can choose a shorter time, resulting in higher monthly EMIs. A longer tenure, on the other hand, reduces the monthly EMI while increasing the interest amount. It is critical to strike a balance and select a tenure that fits your budget while minimising interest payments. Don't make the loan term any longer than necessary; try to pay it off as soon as possible to save money on interest. This can assist you in lowering the amount of interest paid and help you secure your car loan.
Finding the best car loans in Sydney can be challenging, but it does not have to be. You can secure a car loan for your needs and budget by researching your credit score and understanding the various tenure options available. Following these steps, you can get your loan approved and drive away with confidence and peace of mind in the car of your dreams. With a little research and preparation, you can get the loan that meets your budget and allows you to enjoy your new car without breaking the bank. 
At Efficient Capital, we help ensure you receive the best car loans in Sydney or anywhere else in Australia. Through our network of trusted lenders, we strive to get you the best deal possible. Contact us to know more.