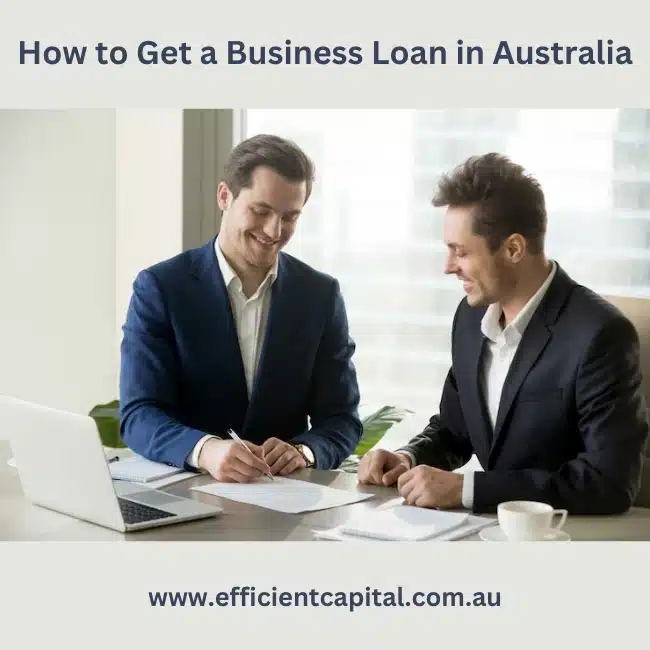 How to Get a Business Loan in Australia
Building an empire is a goal for many aspirational Australians, but it requires effort and costs money. You might need to consider several business loan choices to expand your company or increase cash flow. But when taking out a loan, there are several things to think about, including the requirements, costs, features, collateral, loan structure and repayments. Let's break down how you can get a business loan in Australia.
How to Get a Business Loan in Australia
It is crucial to follow specific procedures when applying for a business loan in Australia to thoroughly consider all of your loan alternatives and anything that can affect your finances or business during the application process.
Evaluating Eligibility
It's critical to determine your eligibility before submitting an application for a business loan in Australia by taking into account elements including annual turnover, loan purpose, duration of operation and financial and legal history. Before processing loan requests, lenders have certain requirements that firms must follow, such as having enough revenue to support repayments and being in business for a specific period of time. It's also crucial to do your homework on various loan programmes and lenders to pick the one that best suits your company's demands.
Maintaining a Good Credit Score
Your credit score may impact your application for a business loan in Australia. Every three months, you can check your credit score for free to find any issues and ask the credit reporting organisation to fix them. Before requesting another loan, paying down as much of your current debt as possible is a good idea. This communicates to lenders that you are a trustworthy borrower and may raise your credit score.
Knowing Financial Limits
It's crucial to carefully assess your financial condition and determine how much debt your firm can reasonably bear before considering applying for a business loan in Australia. A business may be at risk and find it difficult to make repayments if it takes on too much debt.
Researching Different Loans
Researching and comparing different business loan options is essential to ensure you get the best business loan in Australia. It's important to compare different lenders and loan options, such as secured and unsecured loans, fixed or variable interest rates and other elements like payback periods and early repayment penalties. It's also crucial to carefully study the terms and conditions to ensure you comprehend all the information and responsibilities related to the loan.
Gathering Necessary Paperwork
A crucial step in the business loan application process is gathering and preparing all the required documentation. Before submitting your application, ensure you have all the necessary documentation to avoid delays or rejection. A strong business plan that details your intended use for the money as well as your loan repayment strategy is also essential.
Getting a business loan in Australia is a serious financial decision that should not be made hastily. Your eligibility, financial status, credit score and ability to repay the loan must all be carefully considered. To locate the loan that best suits your company's needs, do your homework and analyse several loan choices, taking into account their features, costs and interest rates. If you need further guidance, you can contact a financial brokerage.
At Efficient Capital, our team of expert financial professionals strive to provide you with the best possible rates on a business loan in Australia. Contact us to know more.