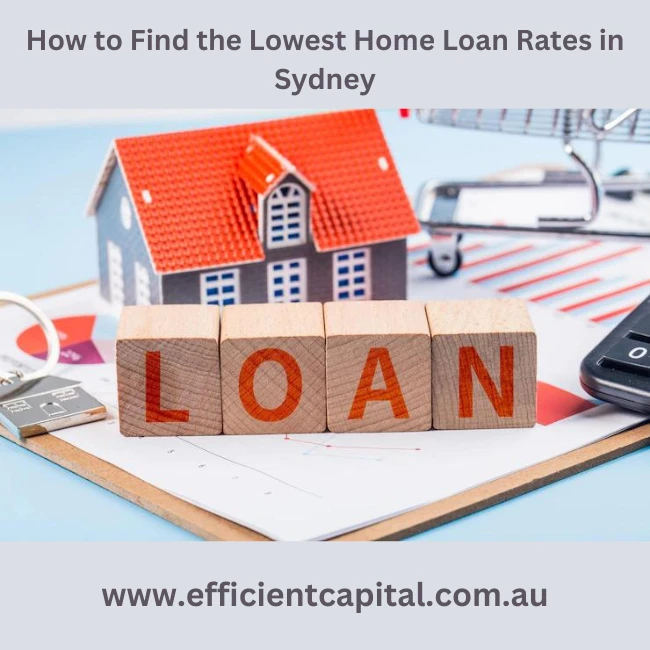 How to Find the Lowest Home Loan Rates in Sydney
Searching for a house that meets all your requirements in Sydney, like in any other city, is a frustrating process. It needs to match your budget, square footage, location, and more. However, after you do find a match that meets most, if not all, of your criteria, another problem arises – finding the lowest home loan rates in Sydney. This process can be extremely daunting. Many factors need to be considered when applying for a home loan in Sydney, and if not matched, the loan can be rejected. Also, the loan approval process can take a long time, which adds to the ongoing stress of finding your dream house and the lowest home loan rates in Sydney to be able to secure it.
So how do you secure the lowest home loan rate in Sydney that will help you get your dream house? It is no easy feat to find your dream home while getting an affordable home loan rate. This blog discusses the ways and tips for securing the lowest home loan rates in Sydney, Australia.
Maintaining a Good Credit Score
A good credit score is a crucial factor that lenders take into consideration when evaluating a mortgage or home loan application. They use credit scores to help determine the risk of lending to you, and a higher credit score can indicate to the lender that you are a lower-risk borrower. As a result, borrowers with good credit scores may be offered lower home loan rates than those with lower credit scores.
Refinancing the Home Loan
Refinancing your home loan can help you secure the lowest home loan rates in Sydney, saving your money on monthly mortgage payments and even reducing your overall cost. When refinancing the mortgage, a new loan is taken out to pay off the existing or current loan. Suppose you acquire a lower interest rate on the new loan; it can reduce the interest amount you need to pay over the tenure of the loan.
Finding a Good Brokerage
Another way or one of the best ways to find the lowest home loan rates in Sydney is to seek the services of a financial brokerage. A financial brokerage can help you secure a home loan by working with various lenders to find products that meet your needs. They act as an intermediary or mediator between borrowers and lenders. They help you compare rates, terms, and options from multiple lenders to find the lowest home loan rates in Sydney that best fits your situation. Some brokers may also offer you access to products that are not widely available through traditional lenders, such as non-conforming loans or loans for borrowers with less-than-perfect credit.
Being able to live in a house that meets all your needs is a dream, but finding the lowest home loan rates in Sydney can be overwhelming. Having great knowledge about current rates, a good credit score, and comparing all the loan options can allow you to find the best rate. However, if you don't possess a great deal of knowledge in this matter then seek the services of a company like Efficient Capital. We offer a wide array of services that are driven to make your dreams come true. Our professional experts strive to get you closer to your goals and make you financially sound and secure. Schedule a consultation now!