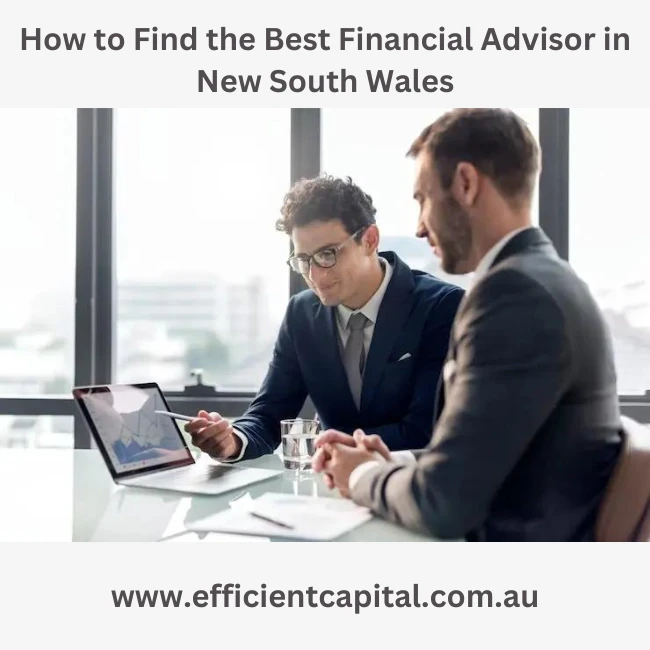 How to Find the Best Financial Advisor in New South Wales
Do you feel overwhelmed by the countless financial possibilities at your disposal in the thriving economic hub of New South Wales? You aren't alone. Handling your finances without proper knowledge or guidance on the subject matter makes the task challenging to navigate through, and costly mistakes can occur. That's why finding the best financial advisor in New South Wales is vital.
Navigating the complexities of investing, retirement planning and debt management can be tackled by seeking help from reliable financial advisors. However, with so many professionals to select from, locating the best financial advisor in New South Wales is of the utmost importance. Not all of them will work in the best interest of your financial requirements. With the right advisor as your guide, you will be assured of your finances being in the right hands.
Locating the Best Financial Advisor in New South Wales
The responsibility of the best financial advisor in New South Wales is to understand all your financial requirements and give you a solution. But first, you must follow these three critical steps:
Identify What You Wish to Gain
Often financial counsel is sought when there are changing circumstances, such as when beginning a family, preparing for retirement or expanding your business. You might also see a financial counsellor when you want to get out of debt or improve your long-term investment skills. It's crucial to think about your life stage and what you hope to gain from the advice when picking an advisor. Think about your immediate and long-term objectives and how long you hope to work with a financial advisor.
Check if They Offer General or Personal Advice
Financial guidance applicable to most people and their financial conditions is referred to as general financial advice. Advisors and professionals with extensive knowledge of financial planning and investing techniques frequently offer this guidance. On the other hand, personal financial advice is tailored to your specific financial circumstances. It considers income, expenses, obligations, possessions, and financial objectives. The best financial advisor in New South Wales will take the time to comprehend your financial condition, offer recommendations that are particular to your needs and always provide personal financial advice.
Review Your Options Carefully
Even if your finances are in order, the best financial advisor in New South Wales will provide you with the comfort and surety that comes from having a well-thought-out strategy that will better prepare you for the future. Additionally, advice contributes to greater relationships, better physical health and overall satisfaction and quantifiable monetary rewards.
There's no question that the most important investment you'll make is for your and your family's financial security. It serves as the cornerstone for constructing your legacy and goals. And there's no need to tackle it alone, even if the financial world seems scary and complicated. Finding the best financial advisor in New South Wales can help you take charge of your financial health and future. Not only will they try to provide you with the ideal solutions, but they also give you the surety of knowing that your finances are well taken care of. Take the time to research and find the best financial advisor in New South Wales for you.
At Efficient Capital, our team of expert professionals makes it their priority to tailor and customise solutions that are specific to your needs. We take our time to understand your financial requirements and offer solutions that best meet them. Contact us to learn more about leading solutions.