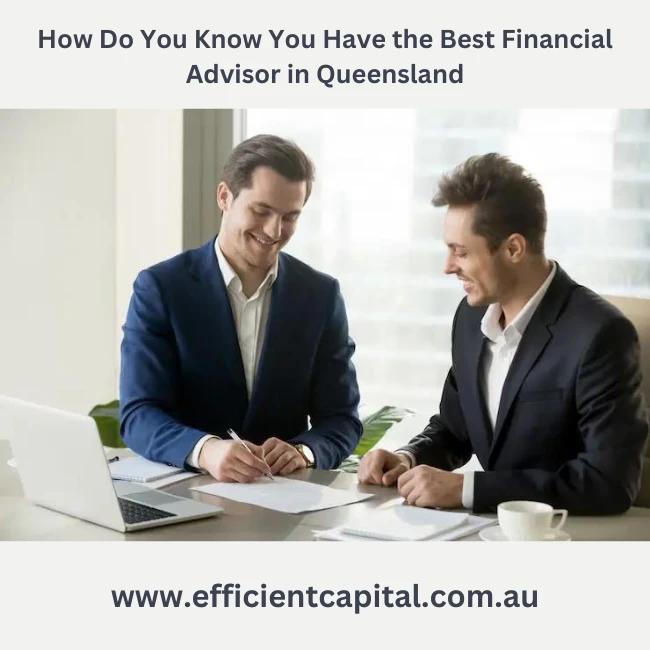 How Do You Know You Have the Best Financial Advisor in Queensland
Queensland has a thriving, diverse economy to help its residents prosper. However, handling and managing your finance is stressful, especially if you are not an expert in this field. Financial advisors in Queensland fill this need by offering crucial advice on how to get the most out of your savings and investments. Finding the best financial advisor in Queensland is essential for anybody trying to develop and safeguard their wealth. However, finding reliable financial advisors for your needs can be challenging, given the abundance of options accessible. So it all comes down to finding a financial advisor who suits your needs.
Finding the Best Financial Advisor in Queensland
Having the best financial advisor in Queensland by your side may make all the difference in accomplishing your financial objectives, whether you're just starting out or seeking to build your portfolio. You can make the judgement by asking the right questions, such as:
Are you a fiduciary?
A fiduciary is someone who looks after another person's assets or money. When someone names advisors as fiduciaries, they are legally obligated to handle your assets for your benefit, not their own. Fiduciary duty is crucial because it promotes trust and guarantees that advisors and companies act honourably and in others' best interests. It is an important idea for anyone in charge of handling others' assets or businesses and a vital step toward finding the best financial advisor in Queensland.
How do you earn?
An important quality of reliable financial advisors is that they should be fee-only, meaning they are compensated solely by you, their customer, as opposed to receiving commissions or other fees from the companies whose products they promote. Usually, you pay them an hourly rate, a flat or fixed fee, or a percentage of the assets they are managing. It's crucial to understand how people are paid so you can watch out for warning signs like self-serving advice (such as receiving a commission when they purchase or sell specific assets) instead of making sound financial decisions for your circumstances.
What do you think will best suit my needs?
Checking how a financial advisor responds to your questions is a smart approach to evaluating their level of quality and services. They are not the people you should turn to for financial guidance if they make you feel foolish or inadequate. The mark of finding the best financial advisor in Queensland is to see if they make you feel valued and assist in giving you comprehensive clarity for all of your financial demands, such as how to look for low rates on small business loans in Queensland. Instead of pushing basic products that benefit them, they will go above and beyond to provide solutions that exceed your expectations.
It's frustrating to deal with financial obstacles while knowing little about the subject and having so many options. Whether you need small company loans or business loans, the best financial advisor in Queensland will assist you in overcoming these obstacles and offering you the ideal options. Make a specific list of the qualities you want in a financial advisor before you begin your search. You will know you have found the best financial advisor in Queensland when your financial needs are understood, your goals are established, and you receive individualised solutions to help you achieve them.
Our expert team at Efficient Capital is committed to helping you with exceptional financial services. We work to best meet your needs and tailor solutions that cater to them. Contact us to learn more.