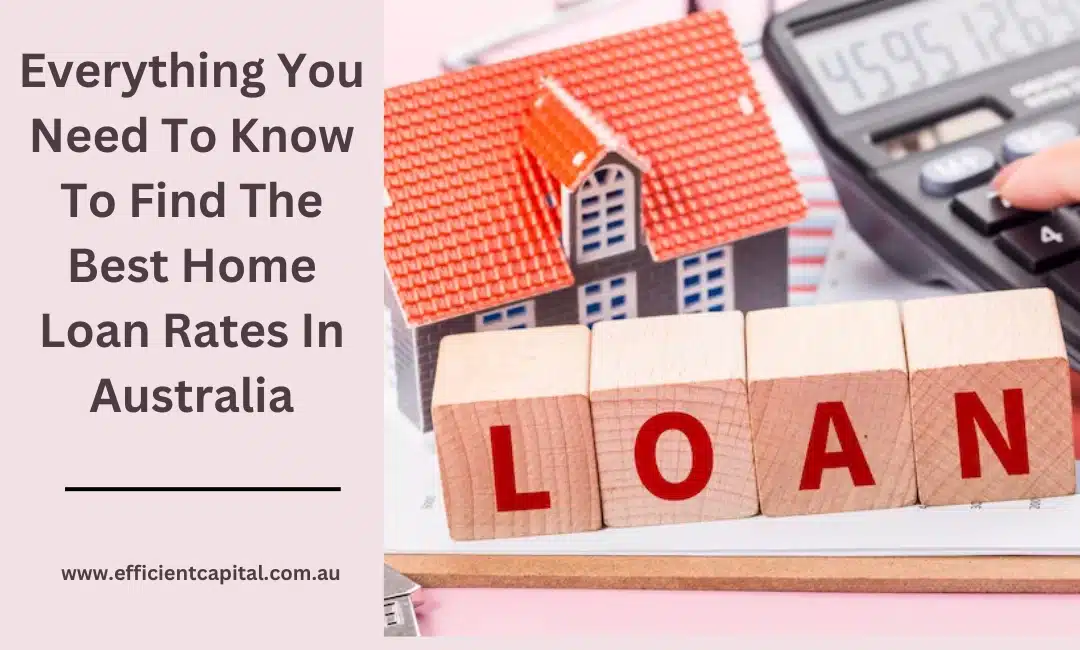 Everything You Need To Know To Find The Best Home Loan Rates In Australia
Purchasing a home is a significant milestone in one's life, and finding the right home loan is crucial for turning that dream into a reality. In Australia, various options are available for homebuyers, each with its terms and conditions. Several banks, credit unions, and non-bank lenders offer a wide range of options. When searching for a home loan, it's essential to consider factors such as interest rates, loan terms, fees, and features. Banks are the most common home loan source, offering fixed and variable rate options. On the other hand, credit unions and non-bank lenders may provide more competitive rates and flexibility.
In this article, we will explore the home loan market in Australia, focusing on finding the lowest rates and the best deals.
Uncovering the Lowest Home Loan Rates
Finding the lowest home loan rates in Australia requires diligent research and consultation. Online research tools and financial experts can be an invaluable resource in this regard. It's important to note that the interest rates offered by lenders can vary based on factors such as loan size, loan-to-value ratio (LVR), and the borrower's creditworthiness. Thus, assessing your financial situation and credit score before approaching lenders is crucial.
Exploring the Best Home Loan Options
Apart from interest rates, borrowers must consider the features and flexibility of different home loan options. Some loans may have features like an offset account, a redraw facility, or the ability to make extra repayments without penalties. These features can help you save on interest and repay your loan faster. Furthermore, it's essential to understand the loan term options, as longer terms may result in higher overall interest costs.
Unveiling the Best Home Loan Deals
To secure the best home loan deals, borrowers should watch out for special offers, discounts, and incentives lenders provide. Some lenders may offer discounted rates for a limited time or waive specific fees, such as establishment or annual fees.
Online and Non-bank Lenders
In recent years, online and non-bank lenders have gained popularity in the Australian home loan market. These lenders typically operate online, reducing overhead costs and passing on the savings to borrowers in the form of lower interest rates. These lenders usually offer competitive interest rates and a faster loan approval process.
You can secure the lowest home loan rates in Australia with our above-mentioned guide for the best deals. Regarding home loans in Australia, researching and contacting experts is vital. While interest rates play a significant role, it's equally important to consider loan features, terms, and additional costs. Homebuyers can find the best loan deals that align with their financial goals and circumstances by leveraging online resources, seeking expert advice, and staying informed about the market.
Remember, a thorough understanding of the loan terms and conditions will empower you to make a confident decision and embark on your homeownership journey with peace of mind.
At Efficient Capital, our experts will help you acquire the most competitive home loan rates in Australia. We will help you build your dream home. To know more contact us.